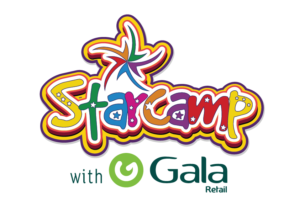 Gala Retail is the title sponsor of Ireland's number one network of children's activity camps, Starcamp.
'Starcamp with Gala Retail' camps and clubs, both on and offline, run throughout the year, with Gala providing thousands of euro worth of prizes for participating children and their schools.
Starcamp is known nationwide for its award-winning Easter and Summer camps, which take place in more than 200 locations across Ireland each year, providing fun and entertainment for children across the country.
With Gala Retail and Starcamp both having roots in communities throughout Ireland, there is a great synergy with the partnership and 'Starcamp with Gala Retail' will continue in 2022.