Co. Mayo Special Olympics Club, Ballina Basketball Club has been awarded €500 from Gala Retail as part of the Gala Gifts for Clubs initiative.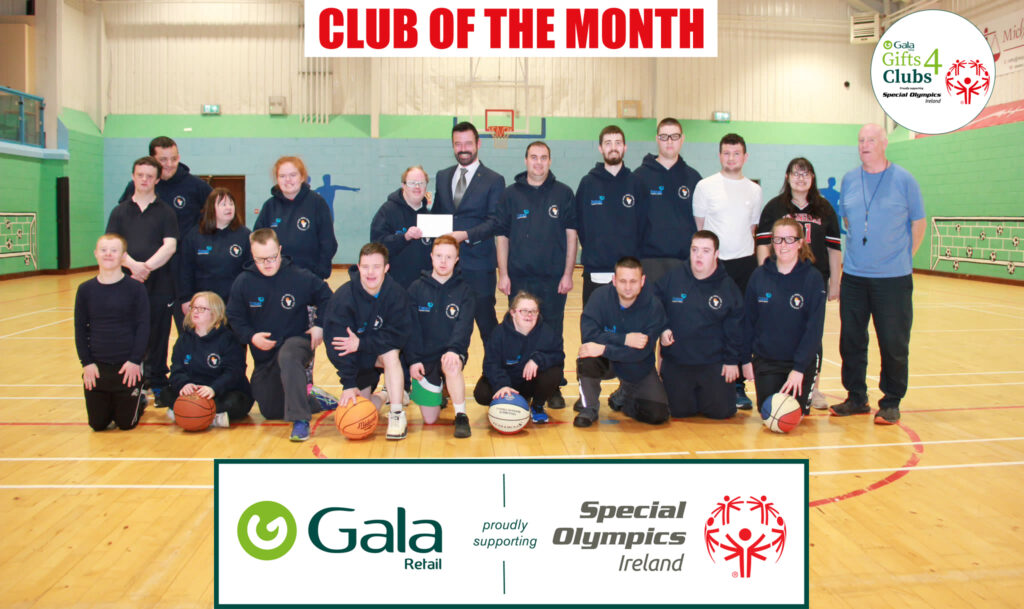 Gala Retail, a platinum sponsor of Special Olympics Ireland, launched the Gala Gifts for Clubs initiative to recognise and reward the fantastic work of Special Olympics Clubs across Ireland. Special Olympics Clubs are headed by volunteers who dedicate their time and knowledge through coaching, development, and support of Special Olympics Ireland athletes.
Coach Barry Murphy from Ballina comments "It is fantastic to have our athletes back in training after the summer break. Everyone values these sessions and the opportunity to hang out with friends. We are delighted to receive this generous gift for our club. Thanks to Gala Retail this money will go towards much needed equipment and activity that all our athletes in Ballina can enjoy."
The 'Gala Gifts for Clubs' initiative aims to acknowledge and honour the commendable efforts of Clubs in supporting their athletes and volunteers. Barry Murphy, and volunteers Aileen Gough and Jonathan Verry were commended for their great work in fostering an environment of enjoyment for both athletes and volunteers. Gala is proud to present them with a Gala Gift for Clubs as a gesture of our appreciation for their outstanding contributions."
Since 2015, Gala Retail has been proud, platinum partners for Special Olympics Ireland. In collaboration with the organisation, Gala Retail has joined forces to grant rewards to clubs throughout Ireland as part of the Gala Gifts for Clubs program. This initiative aims to illustrate the remarkable efforts and commitment of Special Olympics Ireland clubs nationwide.