Niall Quinn, Irish former international soccer player is calling on people from across Ireland to get "Freezin' For A Reason" this December by taking part in Special Olympics Ireland's Polar Plunge, which is proudly supported by Gala Retail.
Niall has teamed up with Special Olympics Ireland to launch this exciting fundraising campaign, which will see people from across Ireland "take the plunge" to support Special Olympics Ireland's athletes, as they prepare for next year's Special Olympics World Summer Games in Berlin.
Joining Niall at Sandycove Beach today for the launch of Polar Plunge were Special Olympics athletes Nicola Redmond, Eoin O'Connell and Jacob McKenna (20). Jacob is a talented open water swimmer, picking up a silver medal while competing as part of Team Ireland in a 1500m test event in Berlin earlier this year.
Now in its 20th year, Polar Plunge events will take place in four locations nationwide throughout December 2022:
Sandycove, Co. Dublin – December 10th
Clogherhead, Co. Louth – December 10th
Portrush, Co. Antrim – December 4th
Dungarvan, Co. Waterford – December 4th
Participants can also complete their own Polar Plunge virtually from their own locations.
Special Olympics Ireland is delighted that its long-term charity partner, Gala Retail, have once again kindly sponsored this year's Polar Plunge events, which are organised in collaboration with The Law Enforcement Torch Run.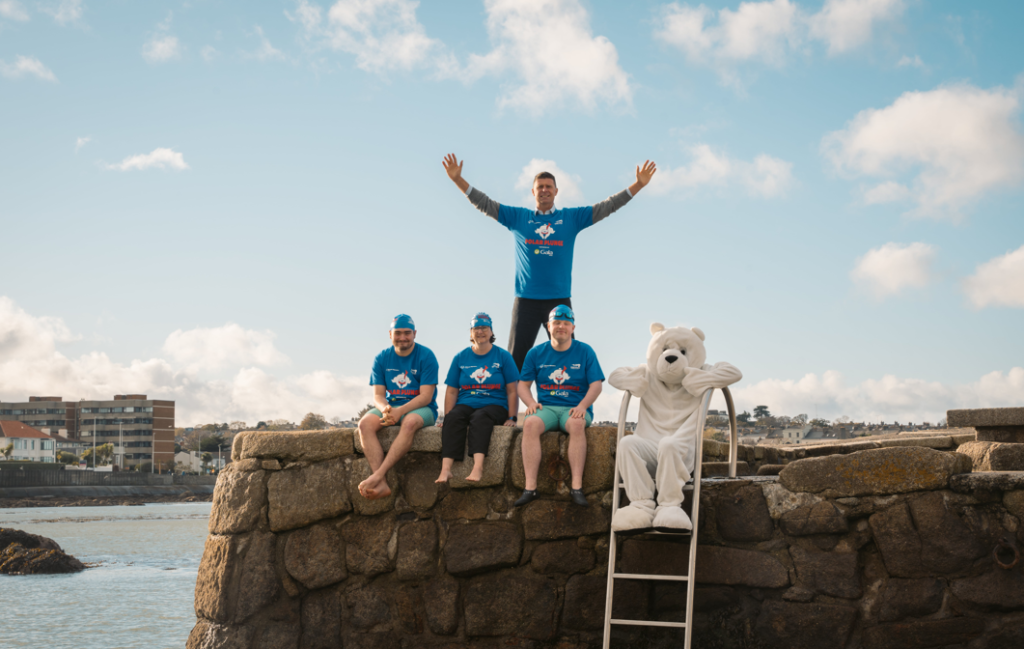 Funds raised from this year's Polar Plunge events will help to support Special Olympics Ireland's club's and athletes, who have been taking part in Advancement Events in recent months in the hope of being selected as one of only 73 athletes who will represent Team Ireland at the Special Olympics World Summer Games in Berlin next June.
For more information or to sign-up for a daring dip this December, visit www.specialolympics.ie/polar-plunge.
Speaking at today's launch about his experience as a Special Olympics Ireland athlete, Jacob McKenna said:
"Traveling to compete in Berlin was the first time I had spent time away from my family. And coming home with a silver medal was amazing. Swimming with Vikings Swimmers Special Olympics Club in Dublin has given me so many cool opportunities like that. I now have the confidence to compete in mainstream competitions like the Liffey Swim where I finished third."
Niall Quinn, Irish former professional football player and Special Olympics ambassador said;
Special Olympics athletes are so inspiring at every level. The training it takes to represent your country is a mark of how dedicated they are. I remember the atmosphere at Dublin Airport when Team Ireland returned after the World Games in Abu Dhabi. The cheering and support was amazing from friends, family and the Irish public. The sea of green was incredible, and everyone was inspired by what they had achieved. I can't wait to see Team Ireland compete in Berlin 2023 and relive that experience.
Niall and Jacob were joined at the Polar Plunge launch today by CEO of Gala Retail, Gary Desmond who said:
"As a proud sponsor of Special Olympics Ireland, Gala Retail is proud to support the Special Olympics Polar Plunge for a second year running. This fantastic annual event raises funds to support Special Olympics Clubs across Ireland and will help Special Olympics Team Ireland athletes on their journey to the 2023 World Games in Berlin.
"The work of Special Olympics Ireland is invaluable to individuals and communities across the country and that's why we're asking the public to 'Get Freezin' for a Reason' this December and show their support for this fantastic organisation and Special Olympics Team Ireland athletes."