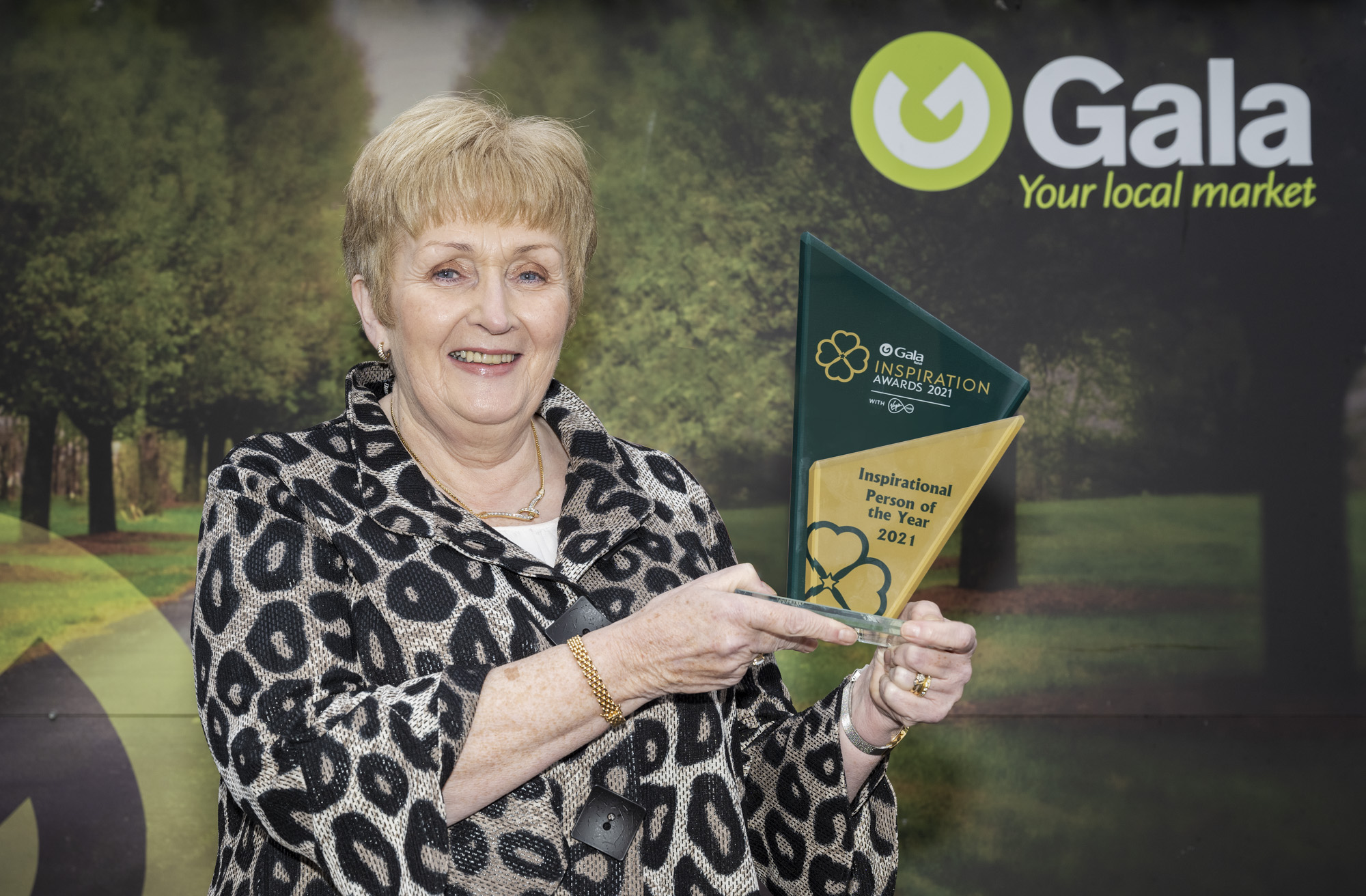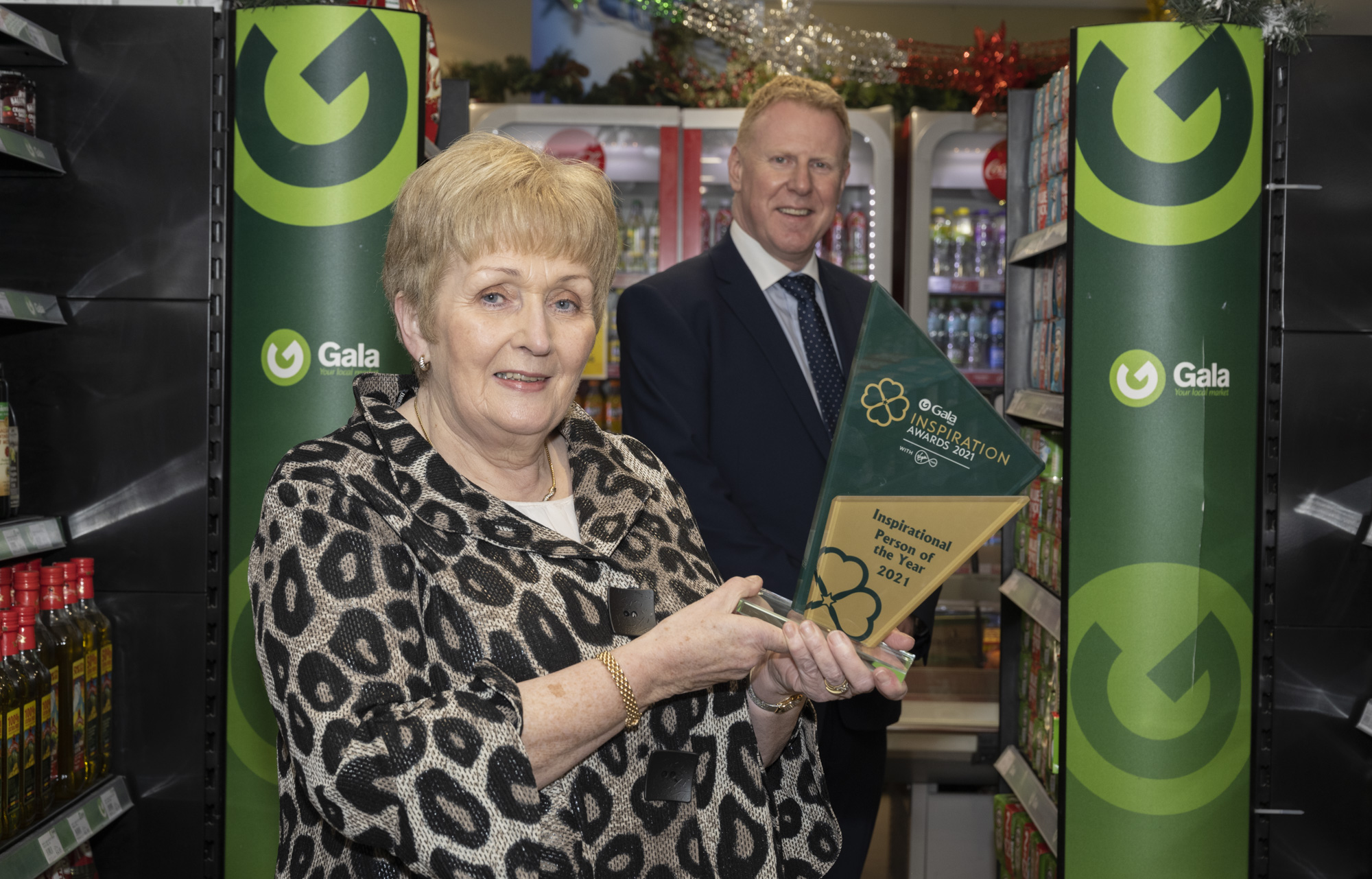 Pictured – Brian Tuffy, John McGloin, Gary Desmond & Mayo's Inspiration Winner, and National Winner Marion Mattimoe from Ballina, Co. Mayo.
FOLLOWING a nationwide search to uncover Ireland's most inspirational people, Marion Mattimoe from Ballina, Co. Mayo is celebrating after being named Overall Inspirational Hero of the Year in the Gala Retail and Virgin Media Inspiration Awards.
Established to shine a light on those individuals who make Ireland a better place with their selfless acts and inspirational deeds, Marion, who has been involved with many community groups over the years including, Ballina Community Games, Ballina Soccer Club, Ballina Swimming Club, GAA Club, Moy Valley Athletic Club and St. Vincent De Paul, stood out to the judges for her long-serving and dedicated work within the community.
In 2004, Marion set up the Ballina branch of the GOAL mile, an event held throughout December, that sees tens of thousands of people run or walk a mile to raise funds for Irish humanitarian aid agency GOAL. A mother of five, Marion has been the driving force behind the event for the past 17 years, helping to raise over €47,000.